ACEO #34 - "Eve"
The story of "Adam & Eve" always seemed a little dark and strange to me...
This was done using Prismacolor colored pencils & a little ink - 2.5" x 3.5" (ACEO size)
CLOSE UP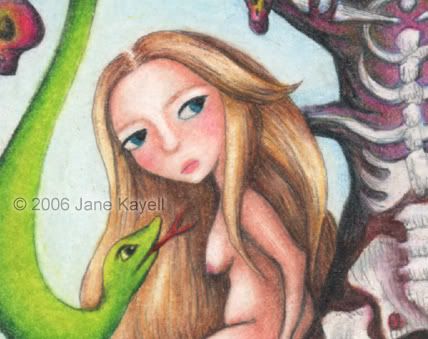 This ACEO features Eve with a plump stomach sitting against a very important tree. She is feeling a little guilty for eating the forbidden fruit. The tree has a strange skeleton in it, with a rib extending towards Eve & skull-shaped fruit. The serpent in the tree tries to look Eve in the eye to show that he's proud of her.